Product Description
6mm to 24mm OD40 L66 Jaw elastic shaft coupling
Quick Details
Structure: Jaw / Spider
Flexible or Rigid: Flexible
Standard or Nonstandard: Standard
Material: Aluminium
Model Number: JM-C
Spider color: Red (Green and Yellow selected)
Out diameter: 40mm
Inner bore: 6x24
Length: 66
Specifications
3mmx6mm OD16 L22 Jaw elastic shaft coupling :
1.The materials of Spider:German Bayer.
2.Hard Aluminum alloy
Your kind response of below questions will help us to recomemnd the most suitable model to you asap.
1.Areyou looking for Setscrew type or Clamp type?
2.what is coupling outer dimeter size?
3.what is coupling inner bore size and length?
4.what is coupling material(aluminium or Stainless steel )?
Dimensions:
Model
Inner bore
D
(mm)
L
(mm)
Nominal Torque
(N.m)
The Max of Torque
(N.m)
dmin
dmax
JM2-25
4
12
25
34
5.0
10.0
JM2-30
6
16
30
35
7.4
14.8
JM2-40
10
24
40
66
9.5
19.0
JM2-55
12
28
55
78
34
68
JM2-65
14
38
65
90
95
190
JM2-80
24
45
         80
114
135
270
JM2-95
30
55
          95
126
230
460
JM2-105
35
60
        105
140
380
760
Model
Allowable speed
(rpm)
Radial Misalignment(m.m)
Angular
Misalignment(°)
Axle
Misalignment(mm)
JM2-25
17000
0.02
1.0
+0.60
JM2-30
12000
0.02
1.0
+0.60
JM2-40
10000
0.02
1.0
+0.80
JM2-55
8000
0.02
1.0
+0.80
JM2-65
6000
0.02
1.0
+0.80
JM2-80
4600
0.02
1.0
+1.00
JM2-95
3800
0.02
1.0
+1.00
JM2-105
3400
0.02
1.0
Packaging Details:
Wooden or ply cases for export standard or according to the customers
Delivery Detail:3-5 days after receiving the 30% deposit
Contact Us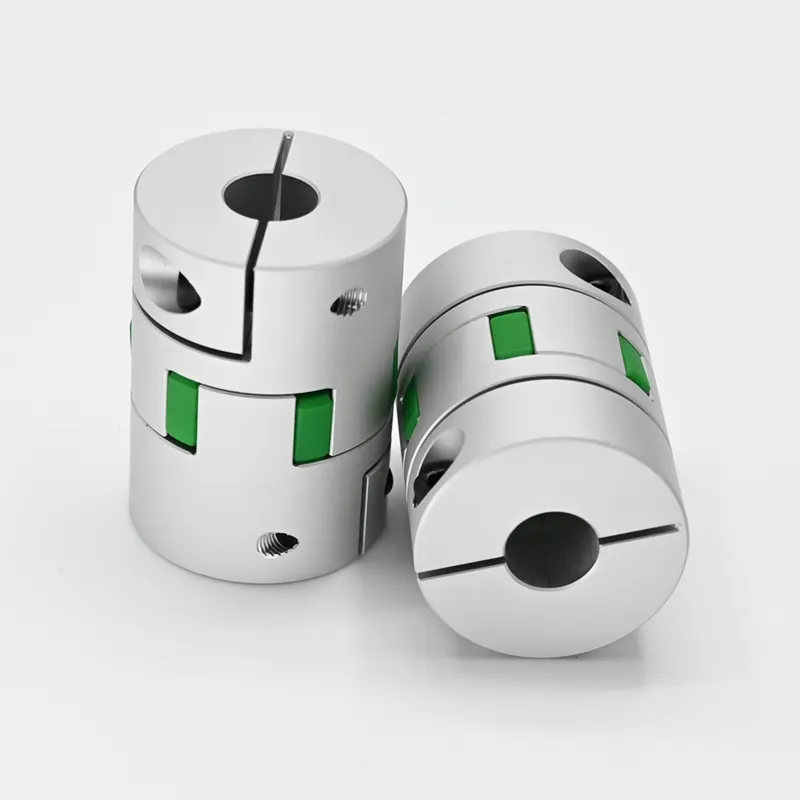 Using Jaw Couplings in Precision Motion Control Systems
Jaw couplings are versatile mechanical couplings commonly used in various industrial applications for transmitting torque between two shafts. While they offer many benefits such as simplicity, cost-effectiveness, and ease of installation, they may not be the best choice for precision motion control systems that require extremely accurate and repeatable positioning. The following factors should be considered when using jaw couplings in precision motion control systems:
Backlash: Jaw couplings typically have some degree of backlash due to the clearance between the jaws and the spacers. This can introduce positional errors and limit the ability to achieve precise movements, especially in systems that require bidirectional positioning.
Angular and Parallel Misalignment: While jaw couplings can accommodate some degree of misalignment, precision motion control systems often require tight tolerances and minimal misalignment to achieve accurate positioning. In such cases, more rigid and flexible couplings, such as servo couplings or beam couplings, may be preferred.
Torsional Stiffness: In precision motion control, minimizing torsional wind-up and maintaining torsional stiffness is essential for precise and responsive movements. Jaw couplings may not provide the required level of torsional stiffness needed for high-performance motion control applications.
Resonance and Vibration: In precision motion systems, avoiding resonance and minimizing vibration is crucial for stability and accuracy. The damping characteristics of jaw couplings may not be sufficient to suppress vibrations and resonant frequencies, which can adversely affect performance.
While jaw couplings are widely used in general industrial applications, precision motion control systems often demand more specialized and precise coupling solutions. Some alternatives that are better suited for precision motion control applications include servo couplings, beam couplings, and disc couplings. These couplings offer higher torsional stiffness, lower backlash, and better overall performance for demanding motion control requirements.
When selecting a coupling for precision motion control, it is essential to consider the specific requirements of the application, including torque, speed, misalignment, and stiffness, to ensure the chosen coupling can meet the precision and performance demands of the system.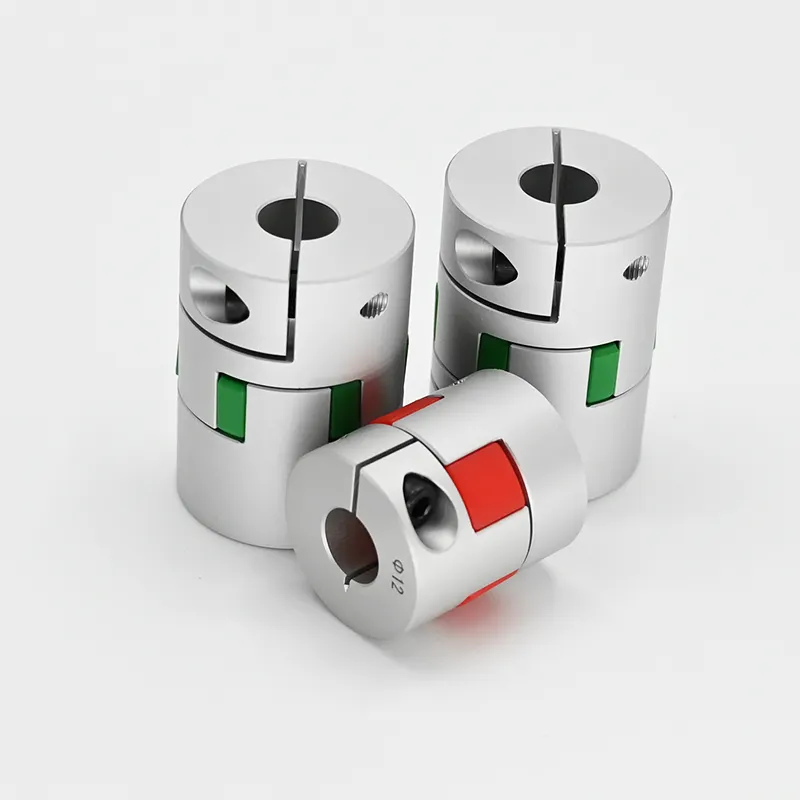 What are the cost implications of using jaw couplings compared to other coupling types?
When considering the cost implications of using jaw couplings compared to other coupling types, several factors come into play. Jaw couplings offer certain advantages and disadvantages in terms of initial cost, maintenance, and overall performance. Here's a breakdown of the cost considerations:
Initial Cost: In terms of initial cost, jaw couplings are generally more budget-friendly compared to some other coupling types such as gear couplings or disc couplings. Jaw couplings have a relatively simple design, using fewer components, which often makes them more economical to manufacture and purchase.
Maintenance: Jaw couplings have a reputation for being low-maintenance couplings. Their elastomer spider is a wear-resistant and replaceable component, which means that in case of wear or damage, only the elastomer needs to be replaced rather than the entire coupling. This feature can contribute to lower maintenance costs and reduced downtime compared to couplings with more complex designs that require complete replacements when worn or damaged.
Performance: The cost implications of jaw couplings compared to other types are also influenced by performance considerations. Jaw couplings provide good misalignment compensation and damping of vibrations, making them suitable for a wide range of applications. However, for specific high-torque or high-precision applications, more specialized coupling types like grid couplings or disc couplings may be required. The higher performance capabilities of these couplings might justify their higher initial cost in certain scenarios.
Application Requirements: The cost-effectiveness of jaw couplings versus other types depends on the specific requirements of the application. If a coupling's design features align well with the application's needs, such as handling moderate misalignment and torque levels, then a jaw coupling may be the most cost-effective choice. On the other hand, if the application demands exceptional torque capacity, high precision, or extreme environmental conditions, a more advanced and costly coupling type may be necessary.
In summary, jaw couplings generally offer a cost advantage in terms of their lower initial cost and relatively low maintenance requirements. However, the most cost-effective choice depends on the specific application and its performance demands. It is essential to evaluate factors such as torque requirements, misalignment compensation, maintenance needs, and operating conditions to determine the best coupling type that balances performance and cost-effectiveness.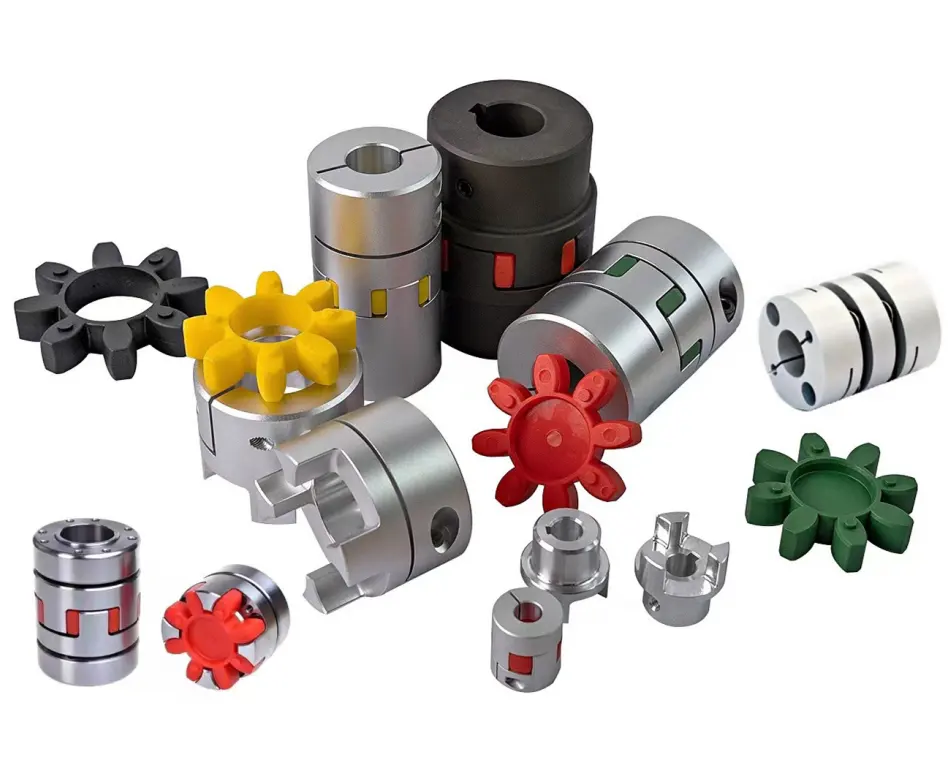 Safety Considerations When Using Jaw Couplings in Rotating Machinery
While jaw couplings are generally safe to use in rotating machinery, there are some important safety considerations to keep in mind to ensure safe and reliable operation:
Proper Installation: Correct installation is crucial for the safe functioning of jaw couplings. The coupling should be mounted precisely in alignment with the shafts to prevent misalignment and minimize stress on the components.
Regular Maintenance: Regular inspection and maintenance are essential to identify signs of wear, misalignment, or damage. Any issues should be addressed promptly to prevent potential failures that may compromise safety.
Load Capacity: Ensure that the selected jaw coupling has an adequate load capacity for the specific application. Overloading the coupling can lead to premature failure and safety risks.
Operating Speed: Be mindful of the operating speed limitations of the jaw coupling. Operating the coupling beyond its maximum rated speed may result in excessive wear and potential hazards.
Environmental Factors: Consider the environmental conditions in which the jaw coupling will operate. Extreme temperatures, humidity, or corrosive substances may impact the coupling's performance and longevity.
Emergency Shutdown: Implement an emergency shutdown procedure to quickly stop the machinery in case of any unexpected issues or safety concerns.
Guarding and Enclosure: Depending on the application, consider using protective guarding or enclosures to prevent accidental contact with rotating components and ensure operator safety.
Compliance with Standards: Follow industry standards and regulations relevant to the specific application to ensure compliance and adherence to safety guidelines.
By adhering to these safety considerations, operators and maintenance personnel can help minimize the risk of accidents, protect personnel from potential hazards, and ensure the reliable and safe operation of rotating machinery with jaw couplings.



editor by CX 2023-08-10