Product Description
All Kinds of Color T40 - T210 Sbt Elastic Spider, Sbt Polyurethane Couplingfor Jaw Coupling
Advabtages:
1. Extremely resistant to wear, oil, CZPT and ageing. Also resistant to hydrolysis (ideal for tropical climates)
2. Protect the drive against dynamic overload.
3. Good physical properties.
4. Easy installation .
5. OEM
 
Technical Data
Operating conditions
Temperature: -40~+100°C
Torque:  22.4-2500NM
 
Material
Material: NBR, CPU/TPU
Hardness: 70, 90, 95, 98 Shore A
 
 
Specifications:
 
product advantage
1. Widely used in all kinds of water pumps
 
2. Easy installation
Material composition
TPU, NBR
Working Temperature
-30ºC~+100ºC
Product hardness(shore A)
TPU:90, 95, 98+-2shore A, NBR:70+/-5shore A
Torque
22.4-2500NM
Size
any regular size or based on customer request
Color
black or natural
Logo
Yierka or customer logo is available
working midea
water, oil
OEM&ODM
welcome
Sample lead time
Within 7 days
Production lead time
15 days or as per customers' order quantity
Ship menthods
by ocean/air or express is okay
Delivery port
HangZhou, ZheJiang or ZheJiang
Payment terms
1.T/T 2. L/C 3. Western Union
Our Advantage:
1.nearly 10 years manufacturing experience
skilled workers, technology are abuntant.
 
2.In 1991,we cooperate with Chinese Academy of Science conducting the cooperation for seal technology applying in the mine, hydraulic and pneumatic system and engineering system.
Normal Size
part number
ID(mm)
OD(mm)
H(mm)
SBT-40
18
40
10
SBT-45
20
45
10
SBT-56
27
56
15
SBT-62
30
62
15
SBT-65
30
65
15
SBT-75
35
75
15
SBT-79
40
79
15
SBT-90
45
90
18
SBT-94
45
94
18
SBT-104
55
104
23
SBT-108
55
108
24
SBT-126
60
126
28
SBT-133
60
133
25
SBT-154
79
154
27
SBT-170
80
170
28
SBT-175
85
175
30
SBT-180
90
180
30
SBT-200
100
200
36
 
 
 
standard size for polyurethane coupling: 
GR14, GR19, GR24, GR28, GR38, GR42, GR48, GR55, GR65, GR75, GR90, GR100, GR110, GR125, GR140, GR160, GR180
GS14, GS19, GS24, GS28, GS38, GS42, GS48, GS55, GS65, GS75, GS90, GS100, GS110, GS125, GS140, GS160, GS180
MT1, MT2, MT3, MT4, MT5, MT6, MT7, MT8, MT9, MT10, MT11, MT12, MT13
ML1, ML2, ML3, ML4, ML5, ML6, ML7, ML8, ML9, ML10, ML11, ML12, ML13
MH45, MH55, MH65, MH80, MH90, MH115, MH130, MH145, MH175, MH200
HRC70, HRC90, HRC110, HRC130, HRC150, HRC180, HRC230, HRC280
L35, L50, L70, L75, L90/95, L99/100, L110, L150, L190, L225, L276
FALK-R 10R, 20R, 30R, 40R, 50R, 60R, 70R, 80R
T40, T45, T50, T55, T60, T65, T70, T75, T80, T85, T90, T95, T100, T105, T108, T110, T115, T120, T125, T130, T135, T140, T145, T150, T154, T170, T185, T190, T210
standard size for rubber coupling:
Hb80, Hb95, Hb110, Hb125, Hb140, Hb160, Hb180, Hb200, Hb240, Hb280, Hb315
HRC70, HRC90, HRC110, HRC130, HRC150, HRC180, HRC230, HRC280
L35, L50, L70, L75, L90/95, L99/100, L110, L150, L190, L225
NM50, NM67, NM82, NM97, NM112, NM128, NM148, NM168, NM194, NM214, NM240, NM265
Gear 3J, 4J, 5J, 6J, 7J, 8J, 9J, 10J, 11J
special size build molding according to the buyer's drawings
standard size for nylon coupling:
NL1, NL2, NL3, NL4, NL5, NL6, NL7, NL8, NL9, NL10
special size build molding according to the buyer's drawings
***when you enquiry, pls confirm product's number and quantity***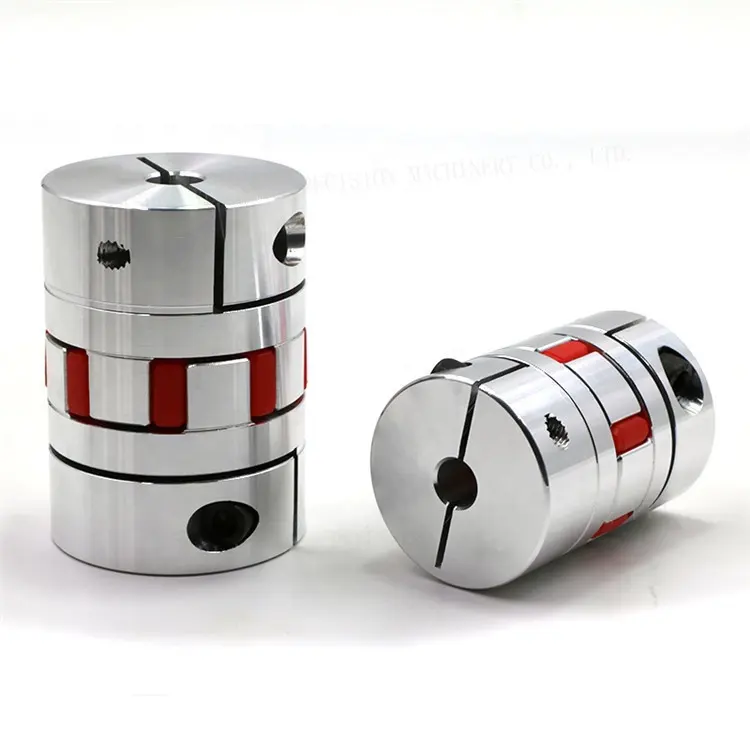 Maintenance-Free Options for Jaw Couplings
Jaw couplings typically require minimal maintenance due to their simple and robust design. However, there are maintenance-free options available that further reduce the need for regular maintenance. Here are some maintenance-free options for jaw couplings:
Lubrication-Free: Some jaw couplings are designed with materials that do not require lubrication. These couplings often use self-lubricating materials for the elastomeric spider, which eliminates the need for periodic lubrication. This feature is particularly advantageous in applications where regular maintenance is difficult or impractical.
Sealed Design: Certain jaw couplings come with a sealed design that prevents contaminants from entering the coupling. The seal protects the internal components, such as the elastomeric spider and the jaws, from dust, dirt, and moisture. As a result, these couplings have an extended service life and require less maintenance.
Corrosion-Resistant Materials: In harsh or corrosive environments, jaw couplings made from materials such as stainless steel or other corrosion-resistant alloys can be used. These materials offer excellent resistance to corrosion and wear, reducing the risk of coupling failure and minimizing the need for maintenance and replacement.
Composite Spider: Some jaw couplings feature a composite spider made from advanced materials that offer high strength and durability. These composite spiders are resistant to wear, fatigue, and chemical exposure, resulting in longer service life and less maintenance.
It's important to note that while these maintenance-free options can significantly reduce the need for regular maintenance, all couplings may still require periodic inspection to ensure they remain in good working condition. Regular visual checks for wear, damage, or misalignment can help identify potential issues before they become severe problems.
Choosing a maintenance-free jaw coupling can be beneficial in applications where downtime and maintenance costs must be minimized, or in environments where regular maintenance is challenging to perform.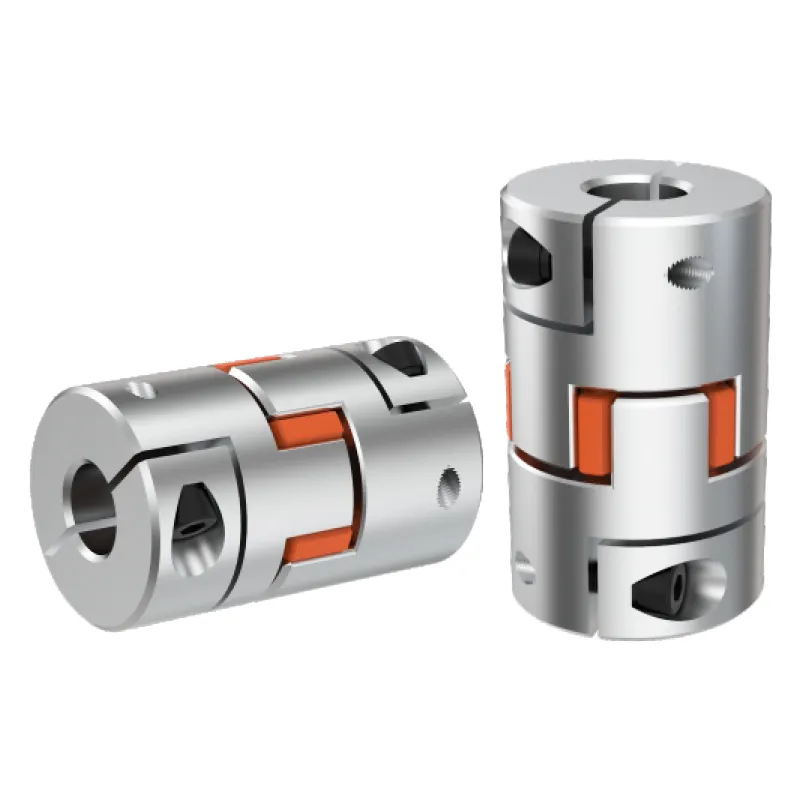 What are the factors influencing the thermal performance of a jaw coupling?
The thermal performance of a jaw coupling is influenced by several factors that affect its ability to dissipate heat and handle temperature fluctuations during operation. Here are the key factors that can impact the thermal performance of a jaw coupling:
Material Selection: The choice of materials used in the construction of the jaw coupling plays a significant role in its thermal performance. High-quality materials with good thermal conductivity can efficiently dissipate heat, reducing the risk of overheating and premature wear. Common materials used in jaw couplings include steel, aluminum, and various elastomers.
Elastomer Spider: The elastomer spider in the jaw coupling is a crucial component that can influence thermal performance. The type of elastomer and its specific characteristics, such as hardness and thermal conductivity, can affect the coupling's ability to absorb and dissipate heat generated during operation.
Operating Speed: The rotational speed of the coupling impacts its thermal performance. Higher operating speeds can generate more heat due to increased friction and stress on the coupling components. It is essential to ensure that the jaw coupling is rated for the specific operating speed of the application to prevent overheating and premature failure.
Torque and Load: The torque and load applied to the jaw coupling can also influence its thermal performance. Higher torque and load levels can result in increased heat generation. Properly sizing the coupling based on the application's torque and load requirements is essential to prevent excessive heat buildup.
Operating Environment: The environment in which the jaw coupling operates can impact its thermal performance. For example, if the coupling is located in an area with limited airflow or high ambient temperatures, it may experience reduced heat dissipation capabilities. On the other hand, an environment with good ventilation can help in maintaining the coupling's thermal performance.
Lubrication: Some jaw couplings may require lubrication to reduce friction and heat generation. Proper lubrication can enhance the coupling's thermal performance and extend its service life. It is essential to follow the manufacturer's guidelines regarding the type and frequency of lubrication to ensure optimal performance.
Continuous vs. Intermittent Operation: The thermal performance of a jaw coupling can also be influenced by the nature of its operation—continuous or intermittent. Intermittent operation allows the coupling to cool down between cycles, reducing the overall heat buildup compared to continuous operation, which may lead to higher operating temperatures.
Overall, careful consideration of these factors is crucial in ensuring the efficient thermal performance of a jaw coupling. Proper selection, installation, and maintenance of the coupling based on the specific application requirements can help prevent overheating, reduce wear, and prolong the coupling's lifespan.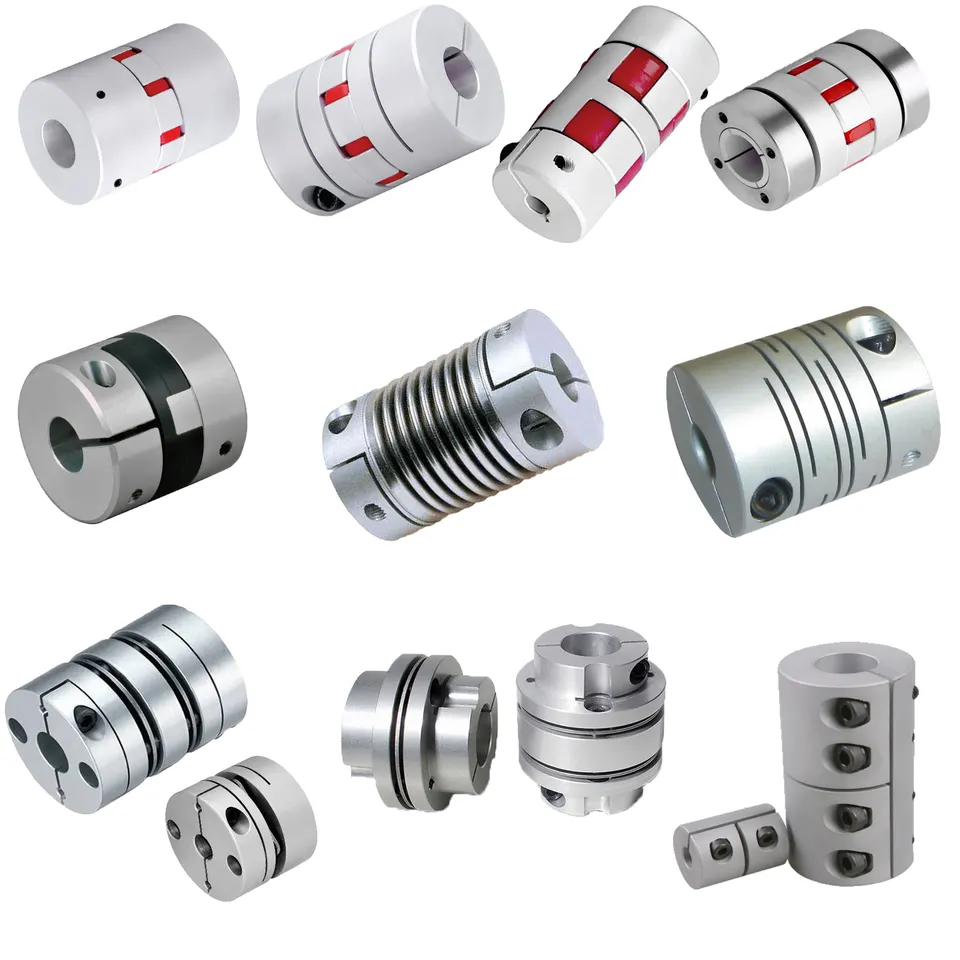 Comparing Jaw Couplings to Other Types of Couplings in Performance
Jaw couplings offer certain advantages and disadvantages compared to other types of couplings, and their performance characteristics vary based on the specific application requirements. Here's a comparison of jaw couplings with some commonly used coupling types:
Jaw Couplings vs. Gear Couplings: Jaw couplings are more economical and easier to install than gear couplings. They can handle misalignment to some extent, but gear couplings are better suited for high torque and high misalignment applications.
Jaw Couplings vs. Disc Couplings: Both jaw couplings and disc couplings provide some level of misalignment compensation, but disc couplings offer higher torque capacity and better torsional stiffness. Jaw couplings are generally more cost-effective for low to moderate torque applications.
Jaw Couplings vs. Oldham Couplings: Jaw couplings are torsionally stiffer than Oldham couplings, which means they provide more accurate torque transmission. However, Oldham couplings can accommodate higher misalignment and have no moving parts, making them suitable for some low-speed applications.
Jaw Couplings vs. Flexible Beam Couplings: Beam couplings are more flexible than jaw couplings and can handle higher misalignment. However, jaw couplings have a higher torque capacity and can dampen vibration better in certain conditions.
Ultimately, the choice of coupling depends on the specific needs of the application, including factors like torque requirements, misalignment, speed, and cost considerations. It's essential to carefully evaluate the performance characteristics of different coupling types and select the one that best suits the demands of the mechanical system to ensure reliable and efficient power transmission.



editor by CX 2023-08-04