Product Description
JM55 D55 ID8~28 L78mm Flexible Setscrew Servemotor Jaw Coupling
Quick Details
Structure: Jaw / Spider
Flexible or Rigid: Flexible
Standard or Nonstandard: Standard
Material: Aluminium
Brand Name: YD
Place of Origin: ZheJiang , China (Mainland)
Model Number: JM55
Certificate: ISO9001:2008
Bore forming: Made by CNC centres
Unique Feature: Exquisite Workmanship
Bore Size: Meet inch dimension
Invertory: In stock
Color: Silver White and Red
Outer Diameter: 55mm
Inner Diameter1: 8-28mm
Rate Torque: 4.0 N.M.
Length: 78mm
 
 
Features:
1. Light weight, smal  moment of inertia and high torque.
2. Getting  the drive vibration buffer, and absorbing the impact generated by motor's uneven operation
3. Effectively correcting  the installation deviation of axial and radial and angular
 
Your kind response of below questions will help us to recommed the most suitable model to you asap.
1.Are you looking for JM type(setscrew) or JM-C type(clamp)?
2.What is coupling outer dimeter size?
3.What is coupling inner bore size and length?
4.What is coupling material(aluminium or Stainless steel )?
Dimensions:
  Model 

 

 

Inner Diameter

Outer

Diameter

Length

 Torque(N.M.)

D1
D2
Min.
Max.
Min.
Max.
JM14
3
7
3
7
14
22
0.7
JM16
3
7
3
7
16
22
0.7
JM20
4
10
4
10
20
30
1.7
JM25
4
12
4
12
25
34
1.7
JM30
5
16
5
16
30
35
1.7
JM40
6
24
6
24
40
66
4.0
JM55
8
28
8
28
55
78
4.0
JM65
10
38
10
38
65
90
15.0
JM80
12
45
12
45
80
114
15.0
JM95
14
55
14
55
95
126
15.0
JM105
15
62
15
62
105
140
15.0
JM120
20
74
20
74
120
160
32.0
JM135
22
80
22
80
135
185
32.0
 
Packaging Details:
Wooden or ply cases for export standard or according to the customers
Delivery Detail:3-5 days after receiving the 30% deposit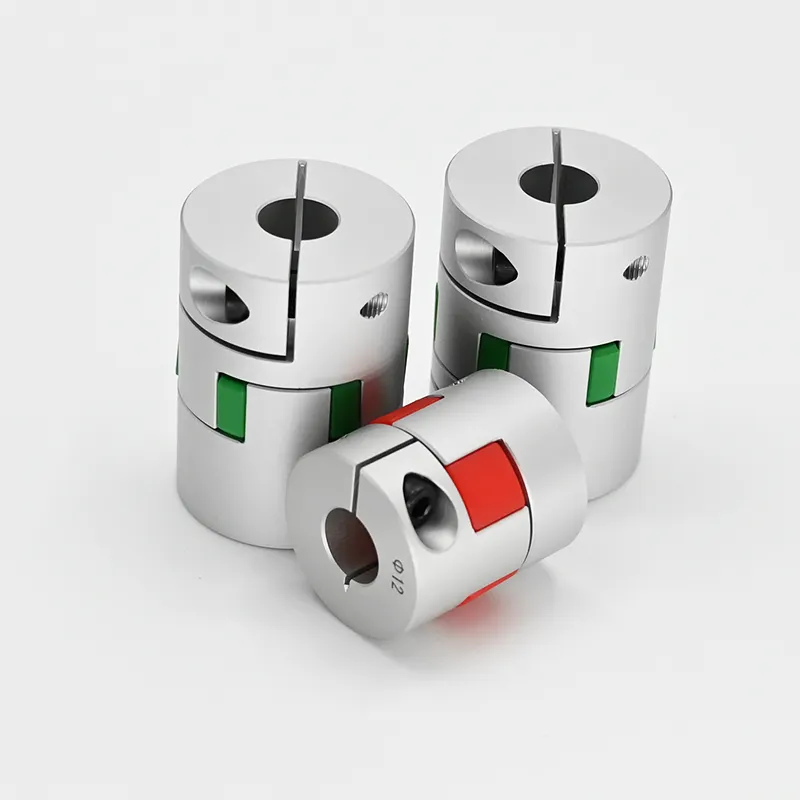 Reducing Downtime and Maintenance Costs with Jaw Couplings
Jaw couplings play a crucial role in reducing downtime and maintenance costs in mechanical systems. Here's how they contribute to improved efficiency and cost-effectiveness:
Shock Absorption: Jaw couplings feature an elastomeric spider between the hubs, which acts as a shock absorber. It helps dampen vibrations and shock loads, protecting connected equipment from sudden impacts. By minimizing the impact of shocks and vibrations, jaw couplings extend the lifespan of components and reduce the need for frequent repairs or replacements.
Misalignment Compensation: In real-world applications, shaft misalignment is almost unavoidable due to factors such as temperature variations, foundation settling, or minor assembly errors. Jaw couplings can accommodate angular and parallel misalignment, reducing stress on connected equipment and minimizing wear on shafts and bearings.
Fail-Safe Design: Jaw couplings are designed with a fail-safe feature. If the elastomeric spider fails due to wear or damage, the jaws of the coupling interlock, allowing the system to continue transmitting torque. This design prevents complete coupling failure and allows the machinery to keep running until scheduled maintenance can be performed.
Easy Installation and Replacement: Jaw couplings are relatively easy to install and replace, which helps reduce downtime during maintenance or equipment upgrades. With simple set-screw or clamp-type hubs, the couplings can be quickly installed or removed without disassembling the entire system.
Cost-Effectiveness: Compared to some other types of couplings, jaw couplings are generally more cost-effective. They offer reliable performance and misalignment compensation at a relatively lower cost. Additionally, the extended equipment lifespan and reduced maintenance needs contribute to long-term cost savings.
By providing shock absorption, misalignment compensation, fail-safe operation, easy installation, and cost-effectiveness, jaw couplings enhance the overall reliability and efficiency of mechanical systems, leading to reduced downtime and maintenance costs.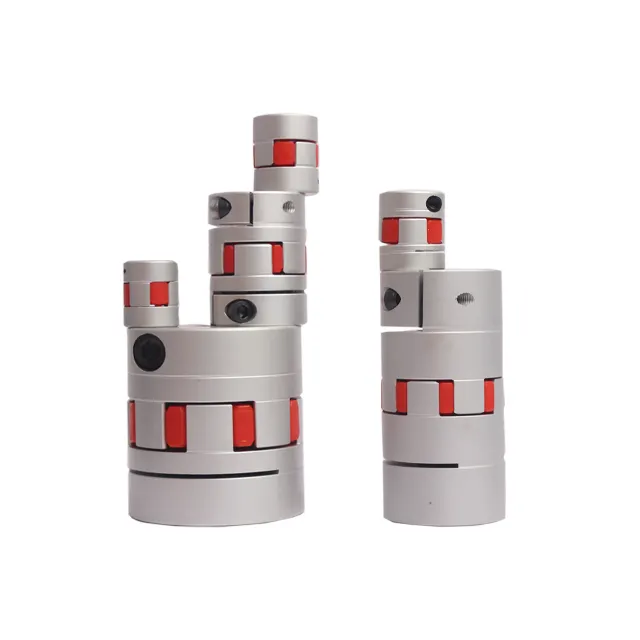 Can jaw couplings be used in heavy-duty applications such as mining and construction?
Yes, jaw couplings can be used in heavy-duty applications such as mining and construction, but their suitability depends on various factors. Jaw couplings are commonly employed in a wide range of industrial applications due to their versatility and ability to handle misalignment. However, when considering their usage in heavy-duty environments, several important aspects need to be taken into account:
Torque and Power Requirements: Heavy-duty applications often involve high torque and power demands. It is crucial to ensure that the selected jaw coupling is rated to handle the specific torque and power levels encountered in the mining and construction machinery. Choosing a coupling with a sufficient torque capacity ensures reliable power transmission without premature failure.
Material Strength: The materials used in the construction of jaw couplings play a critical role in their ability to withstand heavy-duty applications. Couplings made from robust materials, such as high-strength steel or alloy materials, are better suited for withstanding the demanding conditions found in mining and construction equipment.
Impact and Shock Resistance: Mining and construction applications involve significant levels of impact and shock loads due to the nature of the work. The jaw coupling must be designed to handle these dynamic loads without compromising its structural integrity. Some jaw couplings feature specially designed elastomers or flexible elements that provide additional shock absorption and reduce the transmitted impact forces.
Dust and Debris Management: Heavy-duty environments like mining and construction sites often contain high levels of dust, dirt, and debris. These particles can accumulate on the coupling surfaces and lead to premature wear and reduced performance. Selecting jaw couplings with appropriate sealing mechanisms or protective covers can help minimize the ingress of contaminants and extend the coupling's life in such environments.
Maintenance and Inspection: Regular maintenance and inspection are crucial in heavy-duty applications to identify any signs of wear, misalignment, or damage to the coupling. Proper maintenance practices can prevent unexpected failures and ensure the equipment operates efficiently and safely.
When considering the use of jaw couplings in heavy-duty applications like mining and construction, it is essential to consult with coupling manufacturers or engineering experts to select the appropriate coupling type and size for the specific application. Some heavy-duty applications might require more specialized coupling designs, such as grid couplings, gear couplings, or disc couplings, which are explicitly engineered for extreme conditions and higher torque capacities. Additionally, following the manufacturer's guidelines and recommendations for coupling installation, maintenance, and operating parameters is critical to ensure reliable and safe operation in heavy-duty environments.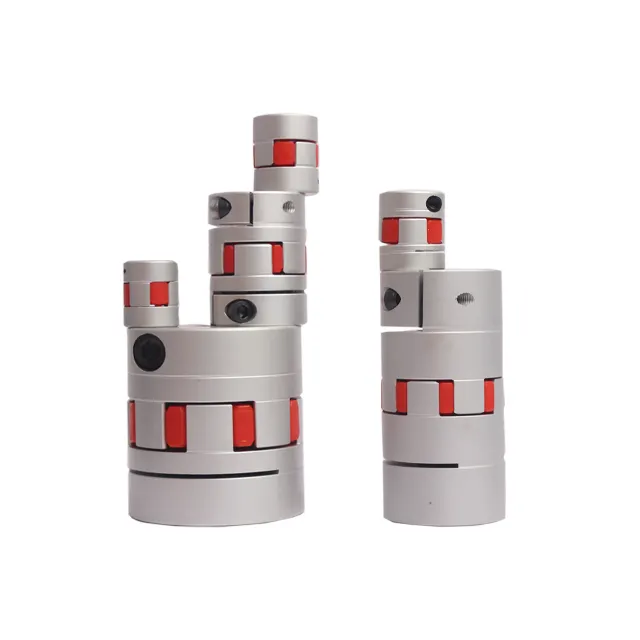 Maintenance Requirements for Jaw Couplings
Jaw couplings are relatively low-maintenance components, but regular inspections and preventive measures can help ensure their optimal performance and longevity. Here are the maintenance requirements for jaw couplings:
Visual Inspections: Regularly inspect the jaw coupling for signs of wear, damage, or misalignment. Look for cracks, chips, or deformation in the elastomeric spider, hubs, and other components.
Lubrication: Some jaw couplings require periodic lubrication of the elastomeric spider to prevent dry rot and ensure flexibility. Refer to the manufacturer's guidelines for the appropriate lubrication schedule and type.
Tighten Fasteners: Check and tighten all fasteners, including set screws, regularly to prevent coupling slippage and maintain a secure connection between the shafts and hubs.
Alignment: Ensure that the shafts connected by the jaw coupling are properly aligned. Excessive misalignment can lead to premature wear and failure of the elastomeric spider.
Replace Worn Parts: If any component of the jaw coupling shows signs of wear beyond acceptable limits, promptly replace it to avoid further damage and potential system failure.
Operating Conditions: Monitor the operating conditions of the machinery to prevent overheating or overloading, which can affect the performance and life of the coupling.
Following these maintenance practices can extend the life of the jaw coupling, reduce the risk of unexpected failures, and contribute to the overall reliability of the mechanical system.



editor by CX 2023-08-07